Young mum, 23, shares first symptoms after receiving life-threatening diagnosis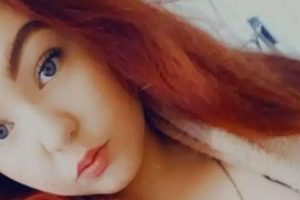 Bowel cancer: Dr Philippa Kaye lists the symptoms
When Mia would use the toilet, she'd notice blood, but the young mum believed it could be piles.
Applying haemorrhoid cream to relieve her symptoms, the bleeding didn't stop for long.
Finding herself sleeping more than usual, Mia booked a doctor's appointment to share her concern.
On July 10, Mia was referred for a colonoscopy and, while waiting for the results, Mia felt unwell and was experiencing a lot of pain.
Eight days after the colonoscopy, Mia received heartbreaking news about her health.
READ MORE… Doctor shares four 'red flag' signs of anal cancer you need to get checked out
"It's never easy being told, at the age of 23, that I have stage four cancer," Mia revealed.
"I thought, 'What am I going to do? What is she going to do?" the mum queried, referring to her three-year-old daughter, Kyla-Mae.
"Kyla is my pride and joy and I couldn't leave her without a mother," Mia affirmed.
Medics recommended chemotherapy first, then radiotherapy to help shrink the tumours.
Don't miss…
Doctor warns taking too much vitamin C can lead to 'extremely painful' condition[LATEST]
Four most common symptoms of type 2 diabetes not to ignore[SYMPTOMS]
Doctor shares four 'red flag' signs of anal cancer you need to get checked out[EXPERT]
We use your sign-up to provide content in ways you've consented to and to improve our understanding of you. This may include adverts from us and 3rd parties based on our understanding. You can unsubscribe at any time. More info
"I have good days and bad days, but I'm struggling at the moment," Mia told Manchester Evening News.
The cancer has spread to Mia's lung and liver, which is "causing its own kind of problems".
Mia said: "I want to spread awareness. I want people to grab life with both hands because life is so short."
Having already lost her own mum to cancer, Mia suffers from post-traumatic stress disorder (PTSD) and is now scared for her own life.
"I've always been paranoid," Mia reflected. "I always kind of knew that I'd be one out of three to get [cancer]."
While Mia is trying to come to terms with her diagnosis, she admitted: "It's never easy to hear those words."
Mia now wants to "make the most of what time [she] has" left with her daughter.
A friend, Kelsey McAdam has set up a fundraising page for Mia and Kyla-Mae, which you can donate to here.
Source: Read Full Article