reviews buspar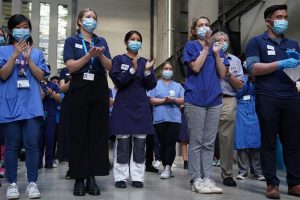 We use your sign-up to provide content in ways you've consented to and to improve our understanding of you. This may include adverts from us and 3rd parties based on our understanding. You can unsubscribe at any time. More info
For the first time in its 106-year history, members of the Royal College of Nursing in Wales, Scotland and England are being balloted for the strike action over pay. With the result of the ballot due next month, the union is recommending its 300, singulair and hypertension 000 members walk out over "unfairly low pay".
If strikes go ahead, the RCN says they would affect non-urgent but not emergency care, WalesOnline reports. The Wales branch says that from today (Thursday, October 6), to noon on Wednesday November 2, RCN members working in the NHS and HSC on Agenda for Change contracts are being balloted on whether to take strike action.
They say: "This follows the below-inflation pay award in England and Wales and pay offer in Scotland. There has been no award made in Northern Ireland at this time. The ballot is taking place by post.
"Strike action is a last resort. But it can be a powerful tool for change. Unfairly low pay in our profession is driving chronic understaffing. It puts patients at risk and leaves nursing staff overworked, underpaid and undervalued."
The RCN has been calling for a rise of 5% above the RPI inflation rate of 12%, but no UK nation has offered close to that. In England and Wales, NHS staff, including nurses, are being given an average of 4.75% more, with extra for the lowest paid, while in Scotland, 5% has been given.
RCN Wales director Helen Whyley told BBC Radio Wales: "Our members are feeling really sad today, this is historic moment, but one that we don't take lightly. Strike action is something that we consider to be a real, last resort, and unfortunately that is where we are.
NHS is facing 'year-round' crisis due to Tories says Streeting
"We really need the Welsh Government to sit up and listen to the problems in nursing, and do something about it, and it has to start with nurses' pay. Recent information that we have been doing with the London School of Economics, shows that nurses' real term earnings have fallen behind by 6% compared to others in private sector. It has to address more than 10 years of pay cuts.
"We have 2,000 nurses not coming on shift every day because of shortages."
RCN General secretary Pat Cullen said: "This is a once-in-a-generation chance to improve pay and combat the staff shortages that put patients at risk. Governments have repeatedly neglected the NHS and the value of nursing. We can change this if together we say enough is enough."
The RCN said the average pay for a full-time established nurse was just above £32,000 last year – similar to average pay across the economy. The UK government has urged nurses to "carefully consider" the impact on patients.
Ministers in Wales say they want fair pay, but are "limited" in what they can do due to a lack of funding from Westminster.
Source: Read Full Article