AxSpA-IBD: AxSpA Remission on TNFi Seen in Half of Patients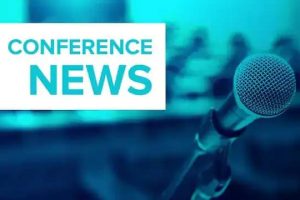 CLEVELAND – About half (52%) of patients living with both axial spondyloarthritis and inflammatory bowel disease (IBD) reached clinical remission of axSpA at 12 months after starting a tumor necrosis factor inhibitor (TNFi), researchers have found.
The disease course for axSpA among patients with IBD who start anti-TNF agents is not well understood.
Rahul S. Dalal, MD, an advanced fellow in IBD with the division of gastroenterology, hepatology, and endoscopy at Brigham and Women's Hospital, Boston, and colleagues studied whether certain clinical factors were associated with remission of axSpA after patients with axSpA, who also had Crohn's disease (CD) or ulcerative colitis (UC), started anti-TNF therapy.
Short IBD duration, adalimumab linked with higher remission odds
They found that those who had IBD for less than 5 years and those taking the TNFi adalimumab (Humira and biosimilars), as opposed to another TNFi, had a higher likelihood of reaching axSpA remission at 1 year. The odds ratios calculated for those factors were statistically significant.
Dr. Dalal said that most of the patients in the study (70%) were prescribed adalimumab, and because the study didn't compare TNFis head to head, it's hard to say whether adalimumab should be the preferred treatment for these patients.
"But it's an interesting question that should be addressed in a bigger study," he said.
Other TNFis included infliximab (Remicade and biosimilars) in 27%, golimumab (Simponi) in 2%, and certolizumab pegol (Cimzia) in 1%.
He presented the results at the annual meeting of the Spondyloarthritis Research and Treatment Network (SPARTAN).
Study details
Included in the retrospective cohort study were 82 adults with IBD and either ankylosing spondylitis or sacroiliitis who started anti-TNF agents approved for IBD between January 2012 and October 2021 at a large academic center.
Clinical remission of axSpA was the primary outcome, defined as the absence or adequate control of pain and/or stiffness related to axSpA as documented in the rheumatology note 1 year (+/– 2 months) after starting anti-TNF agents.
The secondary outcome was clinical remission of IBD, defined as 2 or less on the simple clinical colitis activity index, a score of less than 5 on the Harvey-Bradshaw Index, or provider assessment with no use of oral or intravenous glucocorticoids for 30 days. Dr. Dalal said 74% in the study reached that endpoint in the study period.
"Some patients had good response to anti-TNF treatments for their IBD but not necessarily for their spondyloarthritis," he explained.
There were insufficient observations to calculate odds ratios for the variables, including Hispanic ethnicity, endoscopic inflammation, and prior history of using vedolizumab (Entyvio), secukinumab (Cosentyx), and ustekinumab (Stelara), the authors noted.
Dr. Dalal said it's important to study this population because patients with IBD and axSpA take some of the same medications, but it's not known how each medication acts in patients.
"We don't have much data to tell us who's going to respond to treatments from both diseases simultaneously," he said.
Conclusions called "reassuring"
Jean Liew, MD, a spondyloarthritis specialist at Boston University, who was not part of the study, noted that the team reported univariate associations of clinical factors with achievement of clinical axSpA remission, but no multivariable analyses with adjustment for potential confounders.
She said the finding of half the patients achieving clinical remission is "reassuring, as anecdotally we may find that patients with IBD-associated spondyloarthritis tend to have more difficult-to-treat symptoms as well as more limited treatment options. For example, they cannot use [interleukin]-17 inhibitors."
She noted the study is small and descriptive and further analyses are limited by the small number of patients.
"I think if a study of the same type could be performed at a larger scale with larger numbers, it could generate more data on which type of patient with IBD-associated spondyloarthritis is more likely to have a good response after starting a TNF inhibitor," she said. "Of course, the other question is how long those patients would have good disease control while on the TNF inhibitor. What is the persistence of the medication? This study doesn't ask or answer that question."
Dr. Dalal added that in future research it will be important to look at response to medications beyond TNFis, especially Janus kinase inhibitors.
That will help show "whether there is a treatment algorithm that can be tailored to this population in terms of what agents to choose first," he said. "I think we need multicenter studies to do this."
Dr. Dalal has received grant funding from Pfizer and Janssen and has served as a consultant for Centaur Labs and Janssen. Dr. Liew has no relevant financial relationships.
This article originally appeared on MDedge.com, part of the Medscape Professional Network.
Source: Read Full Article