cheap astelin australia no prescription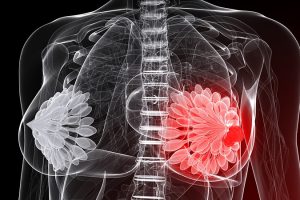 A single dose of a new antibody-drug conjugate known as patritumab deruxtecan provoked a response in nearly one-third of patients with HR-positive/HER2-negative or triple-negative breast cancer, according to data presented from Abstract 1240 at the European Society for Medical Oncology (ESMO) Breast Cancer annual congress.
Patritumab deruxtecan (HER3-DXd) has previously demonstrated an acceptable safety profile and antitumor activity in phase I studies involving heavily pretreated patients with metastatic breast cancer and various levels of HER3 protein expression, warfarin vs marevan said Mafalda Oliveira, MD, of the Vall d'Hebron University Hospital and Vall d'Hebron Institute of Oncology in Barcelona.
Antibody-drug conjugates (ADCs) are a combination of a monoclonal antibody chemically linked to a drug, as defined by the National Cancer Institute. ADCs work by binding to receptors or proteins and selectively delivering cytotoxic drugs to the site of a tumor.
Dr. Oliveira presented results from part B the of SOLTI TOT-HER3 trial, a window-of-opportunity trial that evaluated the effect of a single dose of HER3-Dxd in patients with treatment-naive HR+/HER2– early breast cancer.
In such trials, patients receive one or more new compounds between the time of cancer diagnosis and standard treatment. Biological and clinical activity from part A of the SOLTI TOT-HER3 trial were presented at last year's ESMO Breast Cancer Congress, Dr. Oliveira said.
In the current study, Dr. Oliveira and colleagues recruited 37 women with HR+/HER2– early breast cancer, including 20 who were hormone receptor–positive and 17 who had triple negative breast cancer (TNBC). The age of the participants ranged from 30 to 81 years, with a median age of 51 years; 54% were premenopausal. The mean tumor size was 21 mm, with a range of 10-81 mm.
Distinct from part A of the SOLTI TOT-HER3 trial, part B included a subset of patients with TNBC to assess preliminary efficacy in this subtype, Dr. Oliveira noted.
All patients in part B received a single dose of 5.6 mg/kg of HER3-DXd. The primary outcome was the variation in the tumor cellularity and tumor-infiltrating lymphocyte (CelTIL) score at baseline and after 21 days via breast ultrasound.
At day 21, the total CelTIL score increased by a significant mean difference of 9.4 points after a single dose; the mean differences for TNBC and HR+/HER2– patients, were 17.9 points and 2.2 points, respectively, Dr. Oliveira said. The overall response rate was 32% (35% in TNBC patients and 30% in HR+/HER2– patients) and was significantly associated with the absolute change in CelTIL (area under the curve = 0.693; P = .049).
In a subtype analysis, a statistically significant change in CelTIL was observed between paired samples overall (P = .046) and in TNBC (P = .016), but not in HR+ (P = .793).
Baseline levels of ERBB3 (also known as human epidermal growth factor receptor type 3, or HER3) were not associated with changes in CelTIL or in overall response rate.
HER3-DXd induced high expression of immune-related genes (such as PD1, CD8, and CD19), and suppressed proliferation-related genes, she said.
A total of 31 patients (84%) reported any adverse events. Of these, the most common were nausea, fatigue, alopecia, diarrhea, constipation, and vomiting, and one patient experienced grade 3 treatment-related nausea. No interstitial lung disease events were reported during the study, and the incidence of hematological and hepatic toxicity was lower with the lower dose in part B, compared with the 6.5 mg/kg dose used in part A, Dr. Oliveira noted.
To further validate the findings of the current study and assess the activity of HER3-DXd in early breast cancer, Dr. Oliveira and colleagues are conducting a neoadjuvant phase II trial known as SOLTI-2103 VALENTINE. In this study, they are testing six cycles of HER3-DXd at a 5.6 mg/kg dose in HR+/HER2– breast cancer patients, she said.
During a question-and-answer session, Dr. Oliveira was asked whether CelTIL is the best endpoint for assessing HER3-DXd. Finding the best endpoint is always a challenge when conducting window-of-opportunity trials, she said. The CelTIL score has been correlated with pathologic complete response (pCR), as well as with disease-free survival and overall survival, she added.
ICARUS-BREAST01
In a presentation of Abstract 1890 during the same session, Barbari Pistilli, MD, of Gustave Roussy Cancer Center, Villejuif, France, shared data from a phase II study known as ICARUS-BREAST.
The study population included women with unresectable locally advanced breast cancer (ABC) who had undergone a median of two previous systemic therapies. In the current study, the patients underwent a median of eight cycles of HER3-DXd. The dosage was 5.6 mg/kg every 3 weeks until disease progression or unacceptable toxicity.
The primary outcome was overall response and disease progression after 3 months. Dr. Pistilli, who is also a coauthor of the research, provided data from 56 evaluable patients.
After 3 months, 16 patients (28.6%) showed a partial response, 30 patients showed stable disease (54%), and 10 (18%) showed disease progression. "No patients had a complete response," Dr. Pistilli noted.
As for the safety profile, all patients reported at least one treatment-emergent event of any grade, but less than half (48.2%) were grade 3 or higher, and 12.5% led to treatment discontinuation. Fatigue and nausea were the most frequently reported adverse events overall, and occurred in 89.3% and 76.8% of patients, respectively. All grade and grade 3 or higher neutropenia occurred in four patients and six patients, respectively; all grade and grade 3 or higher thrombocytopenia occurred in four patients and two patients, respectively, Dr. Pistilli said.
Data on circulating tumor cells (CTCs) were available for 31 patients, and the researchers reviewed CTC counts after the first HER3-DXd cycle.
"We found that the median number of CTCs decreased by one to two cell cycles of HER3-DXd," said Dr. Pistilli. She and her coauthors found no substantial impact of the treatment on HER3 negative CTC counts, and "more importantly, no increase of HER3 negative CTC counts at disease progression," Dr. Pistilli continued.
In addition, patients with higher HER+ CTC counts at baseline or a greater decrease in HER3+ CTC counts after one cycle of HER3-DXd were more likely to have an early treatment response, but this association was not statistically significant.
Looking ahead, further analysis will be performed to evaluate the association between HER3+ CTC counts and dynamics and the main outcomes of overall response rate and progression-free survival to determine the potential of HER3+ CTC counts to identify patients who can benefit from HER3-DXd, said Dr. Pistilli. The ICARUS-BREAST01 study is ongoing, and further efficacy and biomarker analysis will be presented, she added.
In the question-and-answer session, Dr. Pistilli was asked why she chose CTC as a measure.
Dr. Pistilli responded that she and her coauthors wanted to understand whether CTC could serve as a biomarker to help in patient selection.
Also, when asked about which genes might be upregulated and downregulated in responders vs. nonresponders, she noted that some genes related to DNA repair were involved in patients who were responders, but more research is needed.
Early results merit further exploration
Although patritumab deruxtecan is early in development, "there is a clear signal to expand," based on preliminary research, said Rebecca A. Dent, MD, who served as discussant for the two studies.
"There is no clear role for a specific subtype in both protein and gene expression," noted Dr. Dent, who is a professor at Duke NUS Medical School, a collaboration between Duke University, Durham, N.C., and the National University of Singapore.
In the SOLTI TOT-HER3 trial, the small numbers make teasing out correlations a challenge, said Dr. Dent. However, changes were observed after just one cycle of the drug, and the upregulation of immune signature genes was reassuring, she said.
"A single dose of HER3-DXd induced an overall response of approximately 30% independently of hormone receptor status," she emphasized, and the lower incidence of hematological and hepatic toxicity with the lower dose is good news as well. The findings were limited by the small sample size, but the results support moving forward with clinical development of HER3-DXd, she said.
The ICARUS-BREAST01 study researchers tried to show whether they could identify potential markers of early treatment response, and they examined CTCs and gene alterations, said Dr. Dent. "I think it is reassuring that despite these patients being heavily pretreated, HER-DXd seems to be active regardless of most frequent breast cancer genomic alterations," she noted. Remaining questions include the need for more data on primary resistance.
"We are able to get these patients to respond, but what makes patients resistant to ADCs is just as important," she said. "We see exciting data across all these subtypes,"
In Dr. Dent's opinion, future research should focus on triple negative breast cancer, an opinion supported by the stronger response in this subset of patients in the SOLTI TOT-HER3 trial. "I think you need to bring triple negative to the table," she said.
The SOLTI TOT-HER3 study was funded by Daiichi Sankyo. Dr. Oliveira disclosed relationships with companies including AstraZeneca, Ayala Pharmaceuticals, Boehringer Ingelheim, Genentech, Gilead, GSK, Novartis, Roche, Seagen, Zenith Epigenetics, Daiichi Sankyo, iTEOS, MSD, Pierre-Fabre, Relay Therapeutics, and Eisai. ICARUS-BREAST01 was sponsored by the Gustave Roussy Cancer Center and supported by Daiichi Sankyo. Dr. Pistilli disclosed relationships with multiple companies including Daiichi-Sankyo, AstraZeneca, Gilead, Seagen, MSD, Novartis, Lilly, and Pierre Fabre. Dr. Dent disclosed financial relationships with companies including AstraZeneca, Roche, Eisai, Lilly, MSD, Novartis, and Pfizer.
This article originally appeared on MDedge.com, part of the Medscape Professional Network.
Source: Read Full Article