ziagen netdoktor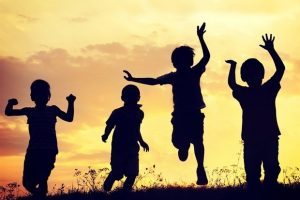 Parents can now use a 'COVID calculator' to help weigh up the risks and benefits of COVID-19 vaccinations for their children.
University of Queensland virologist Associate Professor Kirsty Short said an update to the Immunisation Coalition COVID-19 Risk Calculator (CoRiCal) gives parents access to the latest information, and will help boost vaccination rates in children.
"The calculator was initially designed to help adults make an informed decision around vaccination based on their current circumstances and their risk of getting COVID-19 under different transmission scenarios," Dr Short said.
"This update allows parents to gather that same information and apply it to their children's circumstances."
Dr Short said one of the main challenges for parents and clinicians has been a lack of access to the latest evidence regarding vaccination risks versus benefits, or illness and deaths prevented, hsv resistance to acyclovir in children.
"There is a lot of misinformation online about COVID-19 and vaccinations, so this calculator plays a critical role by providing tailored, evidence-based information in a convenient way," Dr Short said.
Dr Tej Shukla, a current Infectious Diseases Registrar in Queensland, led the design of the updated CoRiCal and said its risk calculations are based on a framework that allows researchers to update information as new evidence becomes available.
"The calculator streamlines and summarises large amounts of information and stores it in one reliable place," Dr Shukla said.
CoRiCal team member, Associate Professor John Litt from Flinders University, said promoting COVID vaccination in children was more important than ever, with current approaches yielding concerningly low uptake.
"In particular we've observed a very low vaccine uptake in children aged 5 to 11, with only a 10 per cent increase in the last six months," Dr Litt said.
"Anxiety about potential adverse events, especially for relatively new COVID-19 vaccines, may lead to hesitancy to receive first or subsequent doses.
"It is therefore crucial decisions are informed by transparent risk-benefit analysis and effective risk communication, ensuring higher vaccine uptake in children – especially as we enter the winter months.
"We hope the CoRiCal tool for children will provide a stable and reliable stream of information, without the risk of being misinformed or misled."
CoRiCal is a collaboration between the Immunisation Coalition, The University of Queensland, Queensland University of Technology (QUT), Sydney University and Flinders University.
Risk calculations are based on a modeling framework developed by Professor Colleen Lau and Dr Helen Mayfield from UQ's School of Public Health and Professor Kerrie Mengersen from QUT.
Source:
The University of Queensland
Posted in: Child Health News | Device / Technology News | Healthcare News
Tags: Anxiety, Children, covid-19, Infectious Diseases, Public Health, Technology, Vaccine
Source: Read Full Article